What is two-factor authentication (2FA)?
Two-factor authentication (2FA) is an additional way of protection for your account. It ensures that you are the only one who can access your account, even if a hacker knows your password.
Once 2FA is activated, when logging into your account, you will need to enter a six-digit authentication code in addition to your password, which changes every 30 seconds in an authenticator app.
We strongly recommend enabling 2FA to ensure security and prevent any potential unauthorized access to your account.
How to enable 2FA on a website?
2FA will help protect you from account hacking and loss of assets. To enable it in the web version of our exchange, follow a few simple steps:
Install Google Authenticator or other relevant app on your mobile device;
Log in to your WhiteBIT account and go to Account Settings and Security;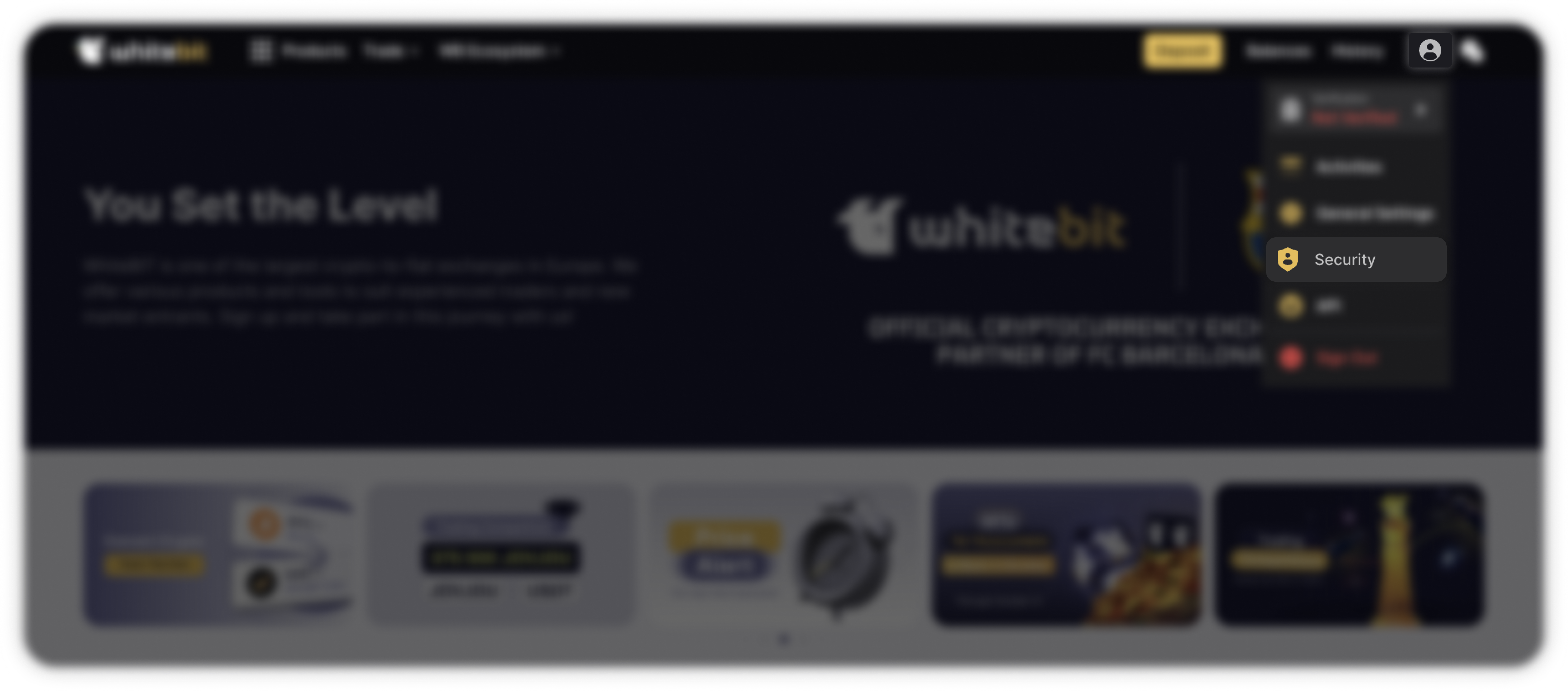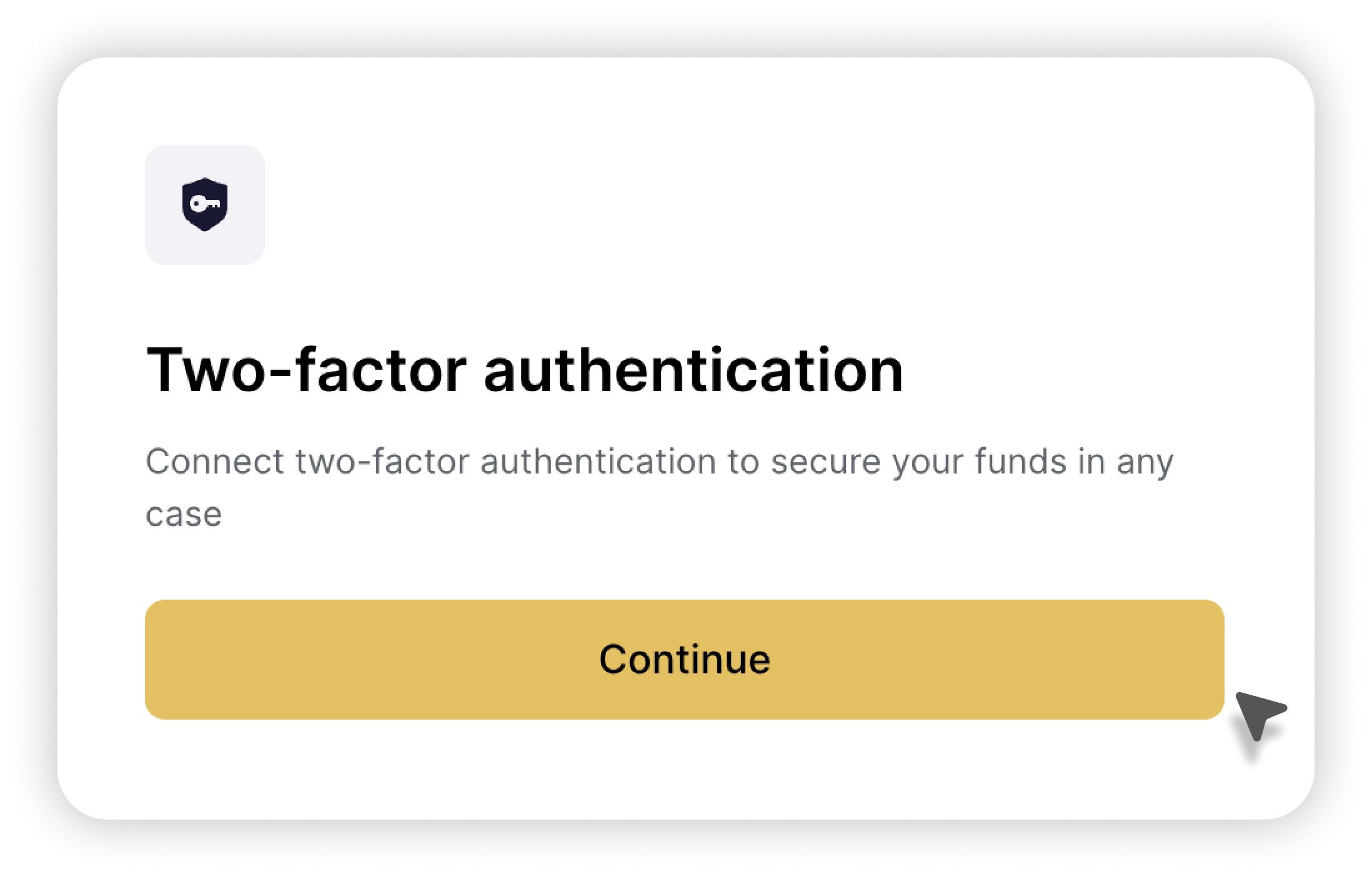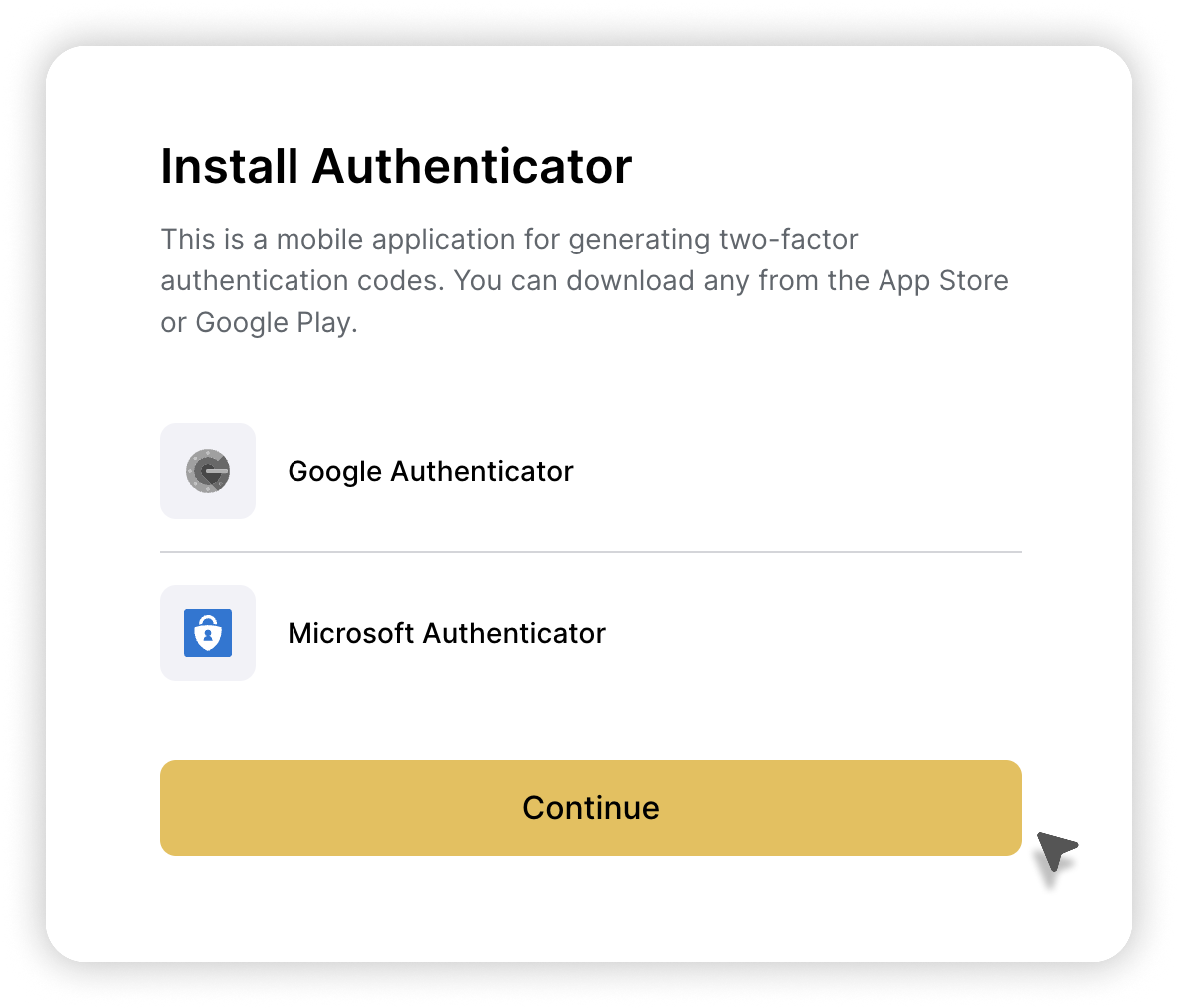 In the "Two-factor authentication" section, you will find a QR code. Scan it in the app or enter the code manually;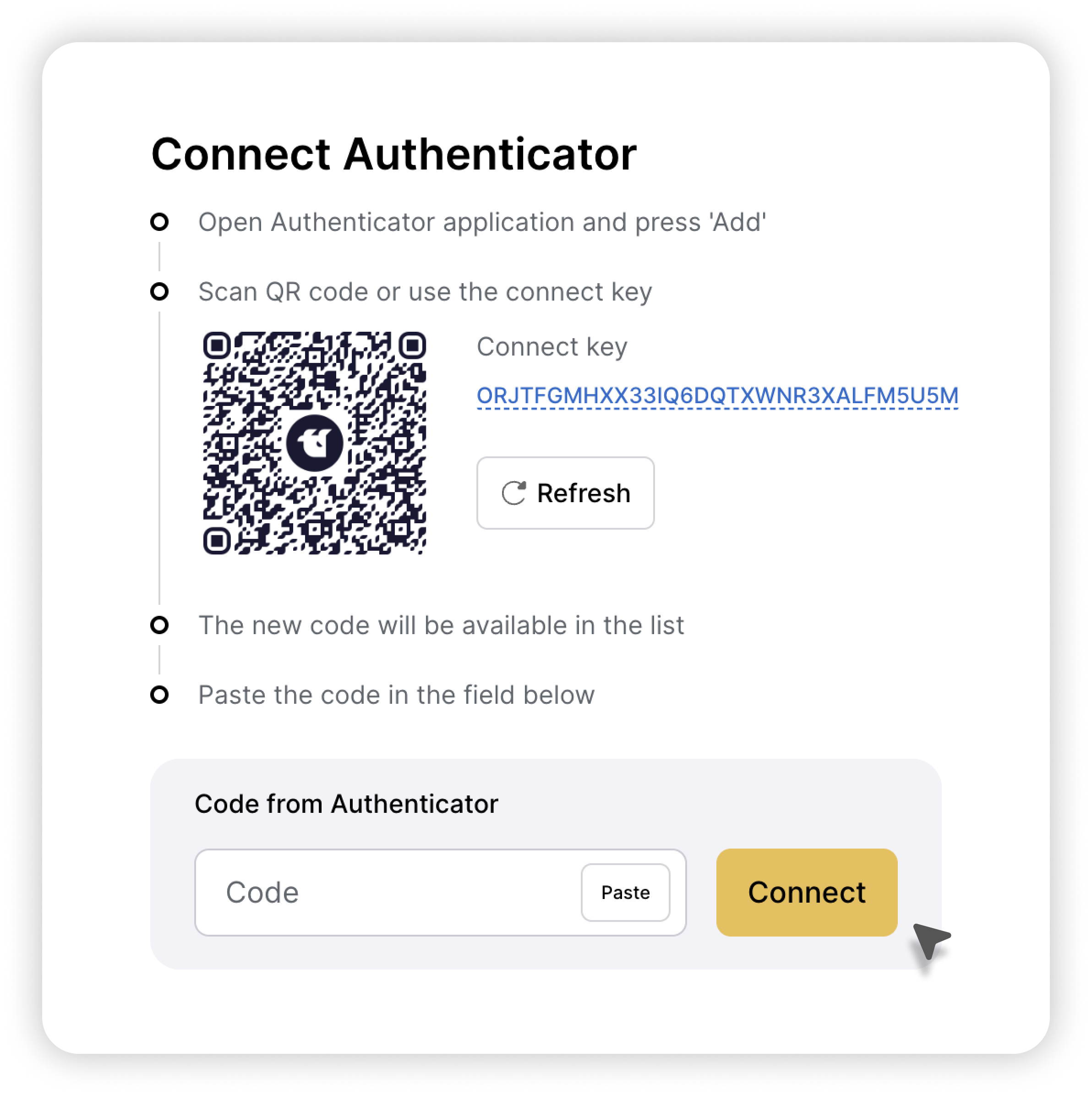 Add the WhiteBIT tab to the app and enter the authentication code in the "Please enter key" field, then 2FA is installed!
How to enable 2FA in a mobile app?
If you are using our exchange's mobile app, enabling 2FA is also available in just a few steps:
Go to your Account Settings, located in the top left corner of the Home screen;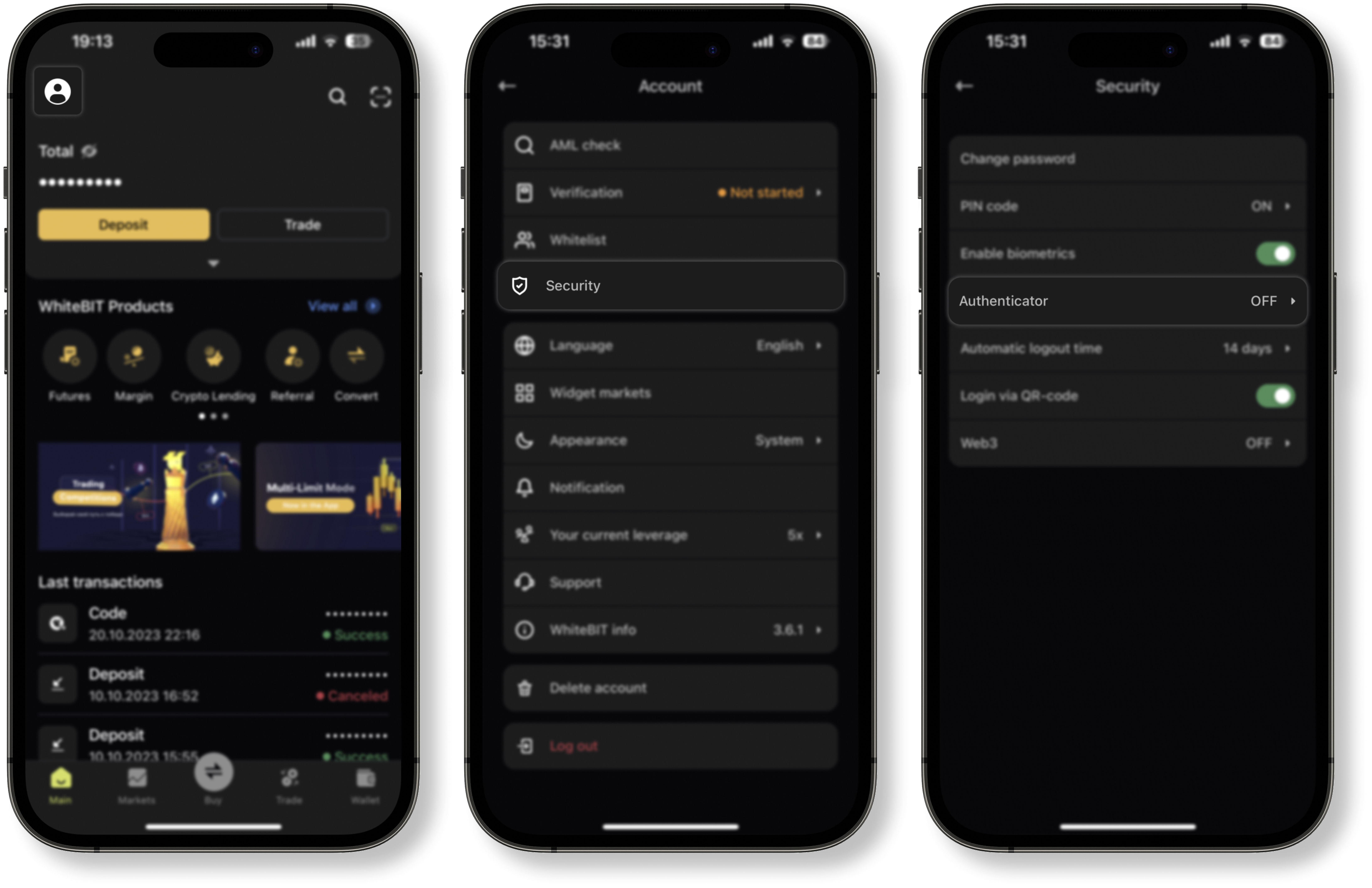 At this point, you will need to either scan the QR code or manually enter your secret key into your authenticator app;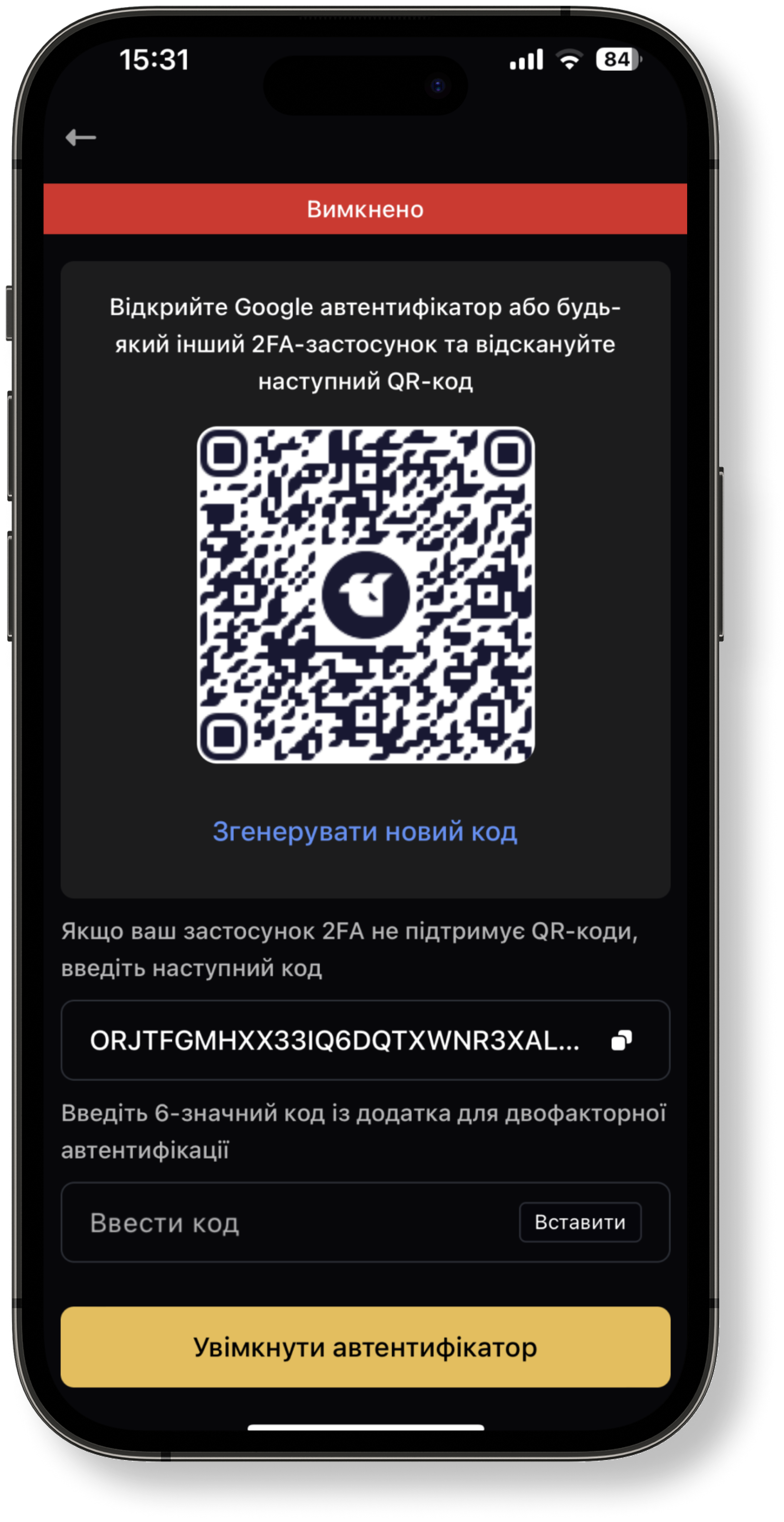 Your authenticator will provide you with an authentication code. Enter this code in the "Enter Code" section and click "Enable Authenticator" and 2FA will become active.
Done, you have now enabled 2FA and increased the security of your account!
2FA features
Once you change your password or disable 2FA, certain features will be locked for 72 hours. These features include withdrawals (including P2P Express), creating WB codes, and purchasing Gift Cards.
You will also be sent an email notification informing you of account changes made and alerting you to the restrictions within 72 hours.
Please note: even if 2FA is turned off and then turned back on in a moment, the above features will still be limited for 72 hours.
Also, please note that as of April 1, 2024, 2FA will be obligatory for all users of our exchange.
Our top priority is to ensure the security of our users' data and funds.
Support.
In case of any questions related to your account, trading or exchange functionality, you can:
Leave a request on our website;
Write to our support e-mail:

support@whitebit.com

;
Write to the chat using the button in the lower right corner of the screen.