How to automatically connect MetaMask wallet?
If you don't have a MetaMask wallet, create one in the app or via an extension in your browser. After that, connect to the main network.
To connect to the main WB Network:
Go to explorer and click "Select Network" at the bottom right of the page;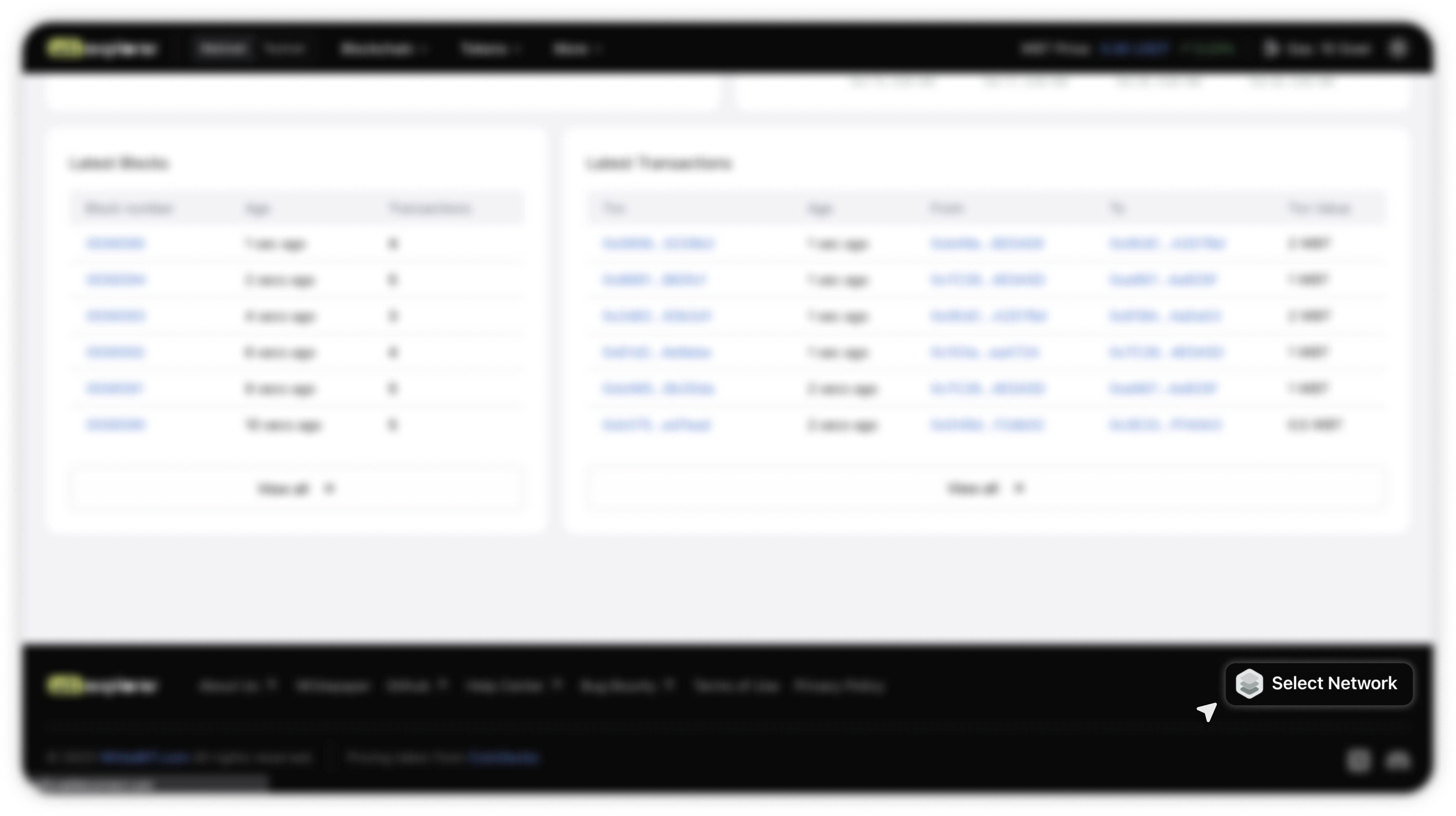 Select the "WB Network";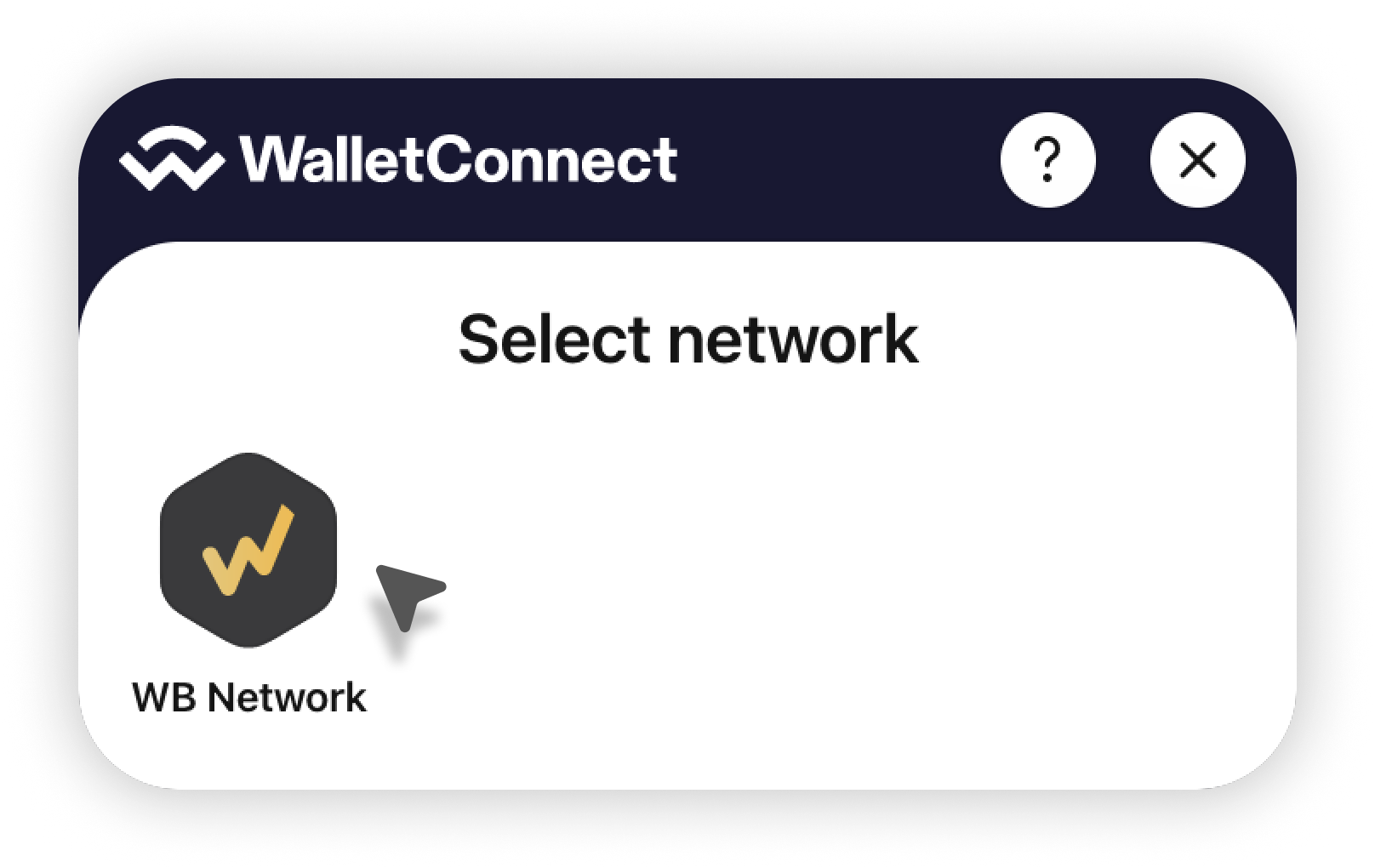 Select MetaMask wallet from the suggested list;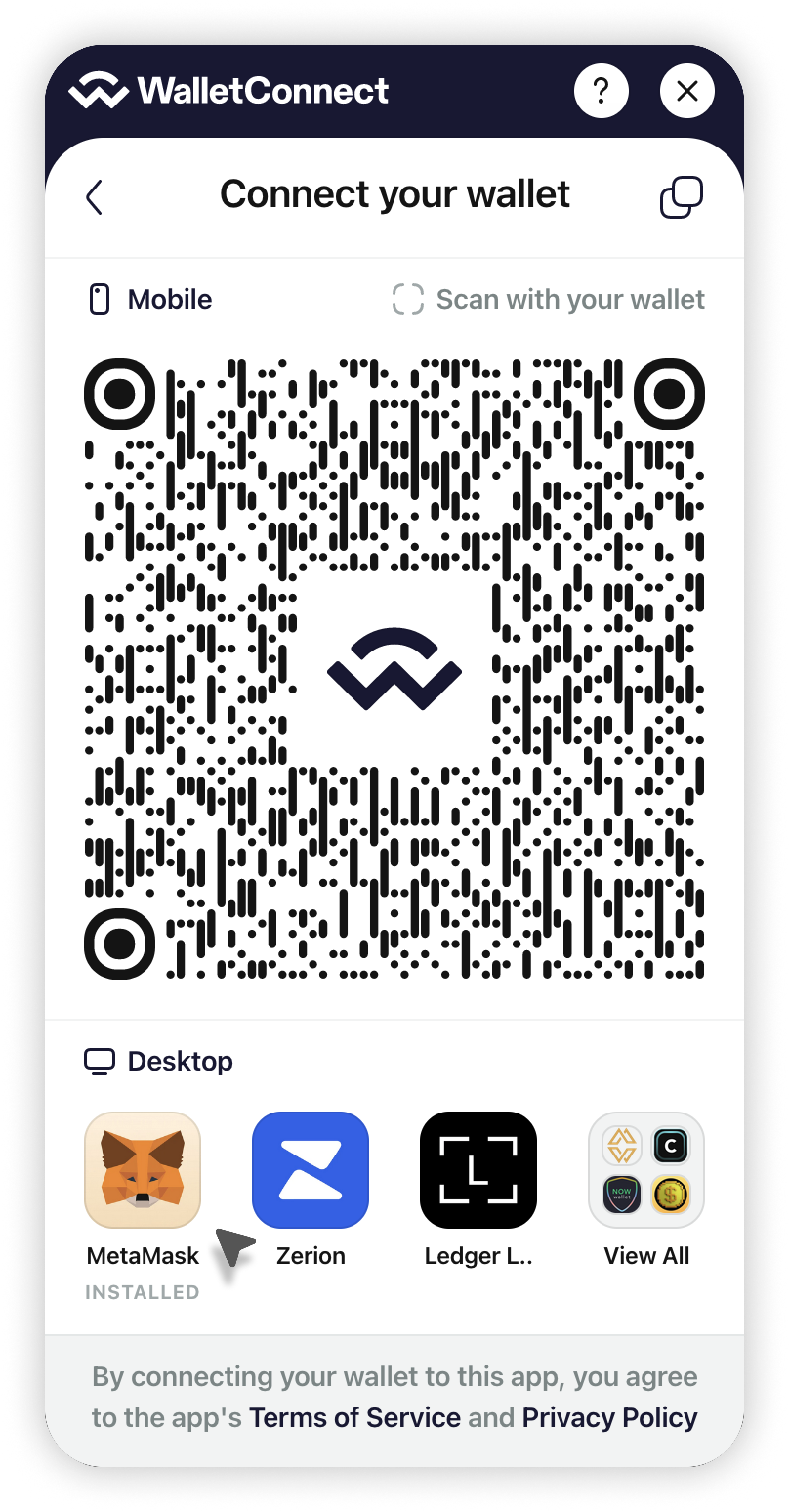 In the displayed prompt, confirm the connection of your MetaMask wallet to our network by clicking "Approve".
Note: if you are unable to establish a connection this way, you can also do it manually.
How to connect MetaMask wallet manually?
Follow these simple instructions:
Open the MetaMask extension;
In the list of networks, click "Add network";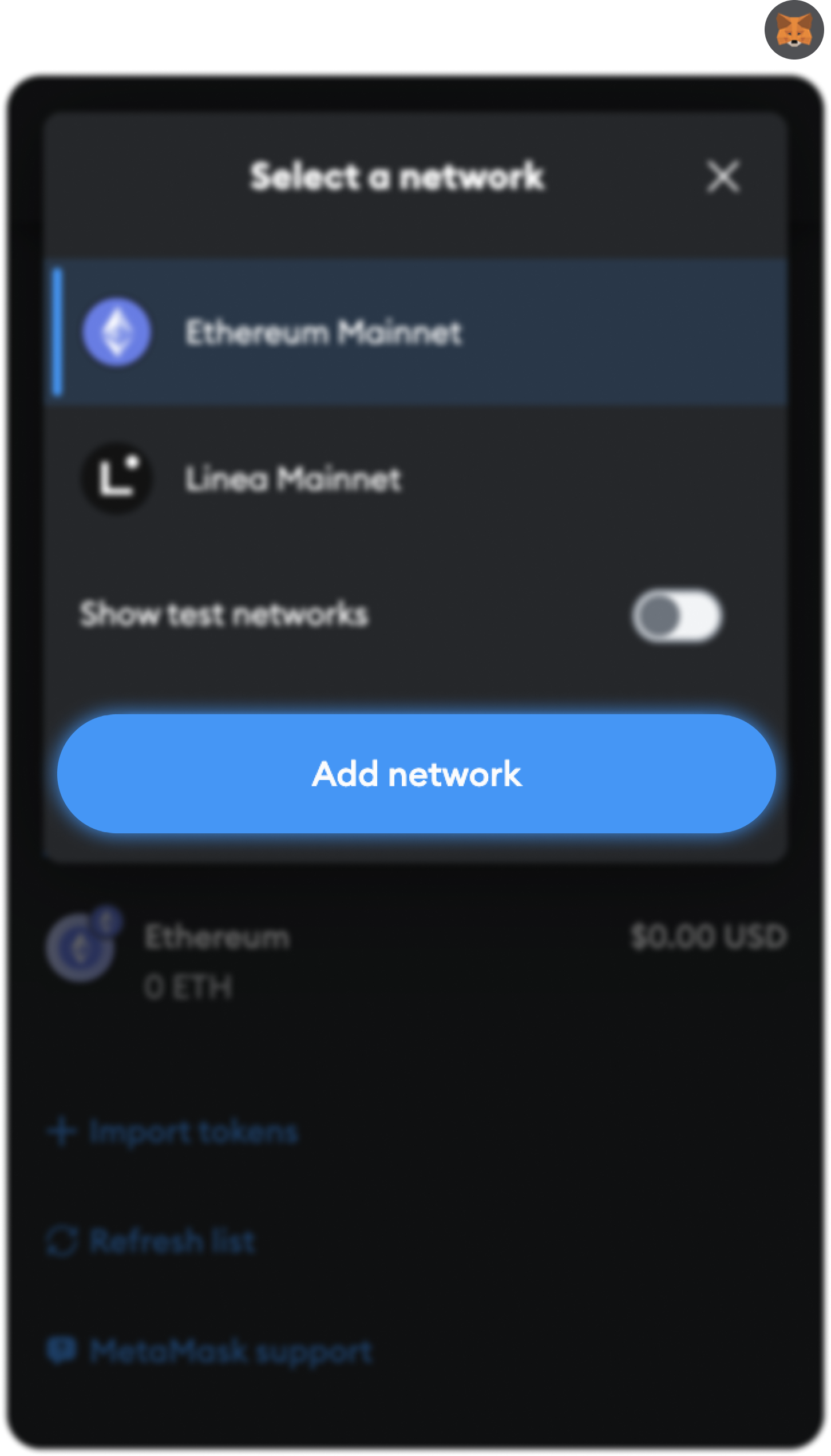 On the Add network page, click "Add network manually";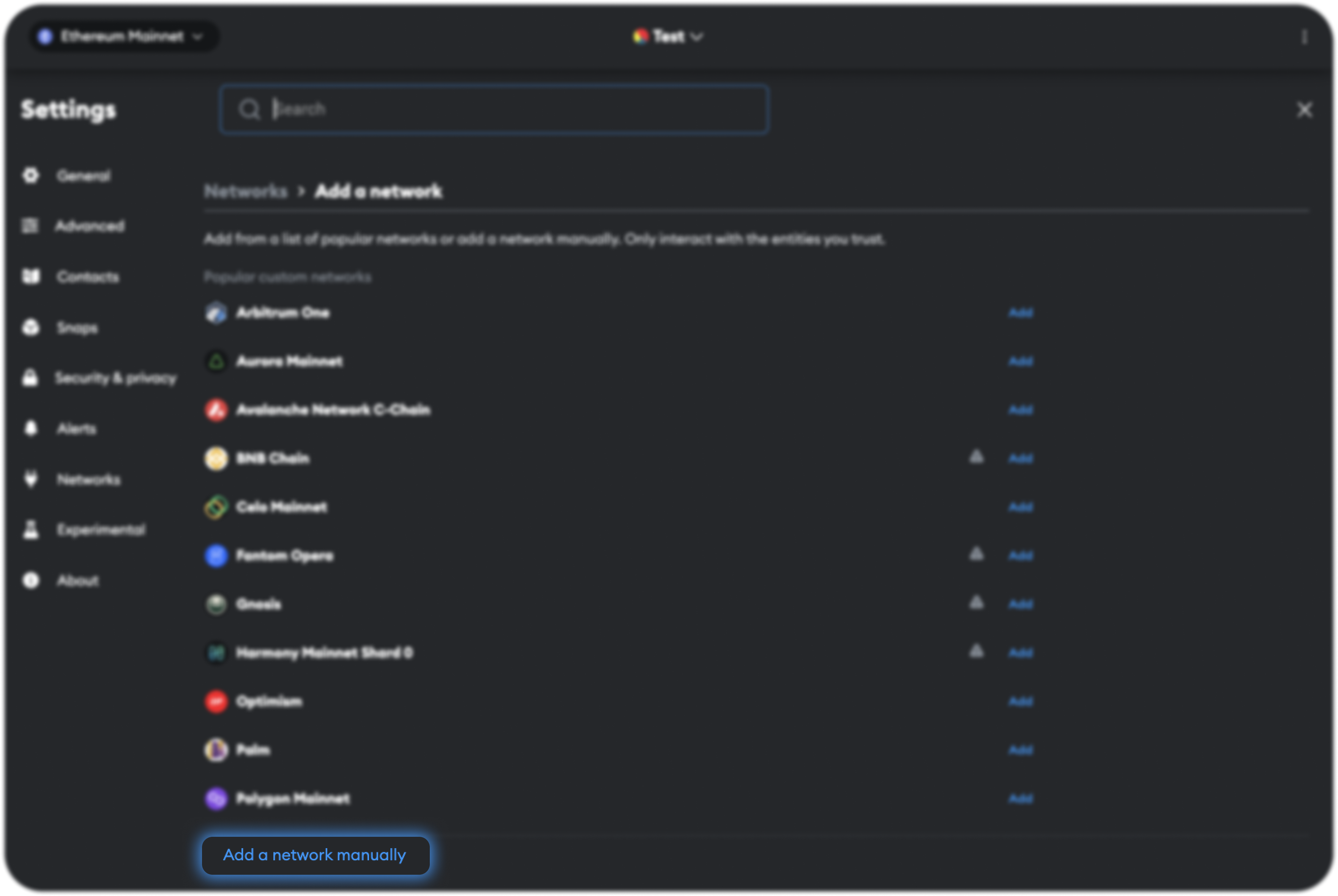 Enter the following information: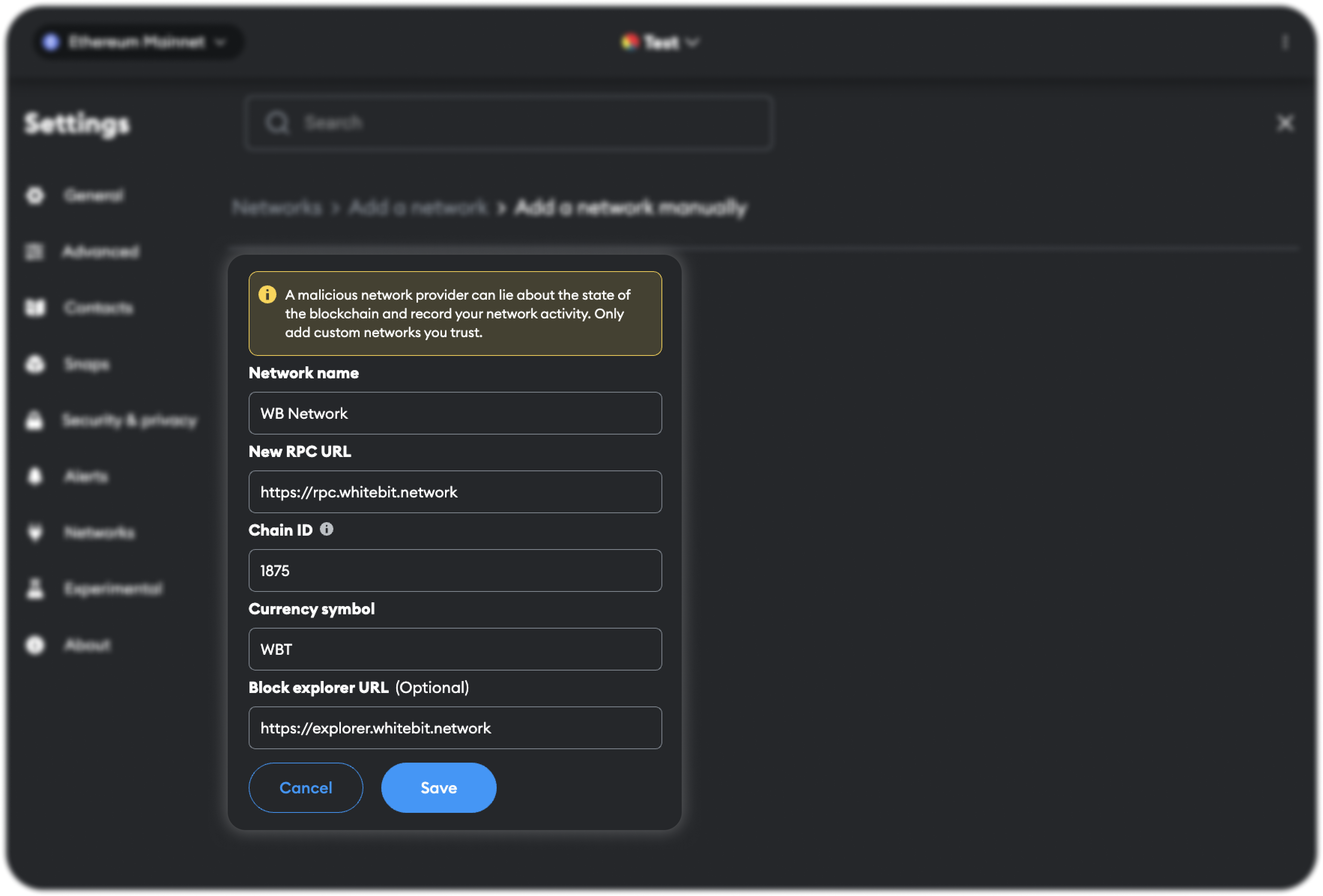 5. Click "Save".
Done! You can now track your WBT balance in your MetaMask wallet.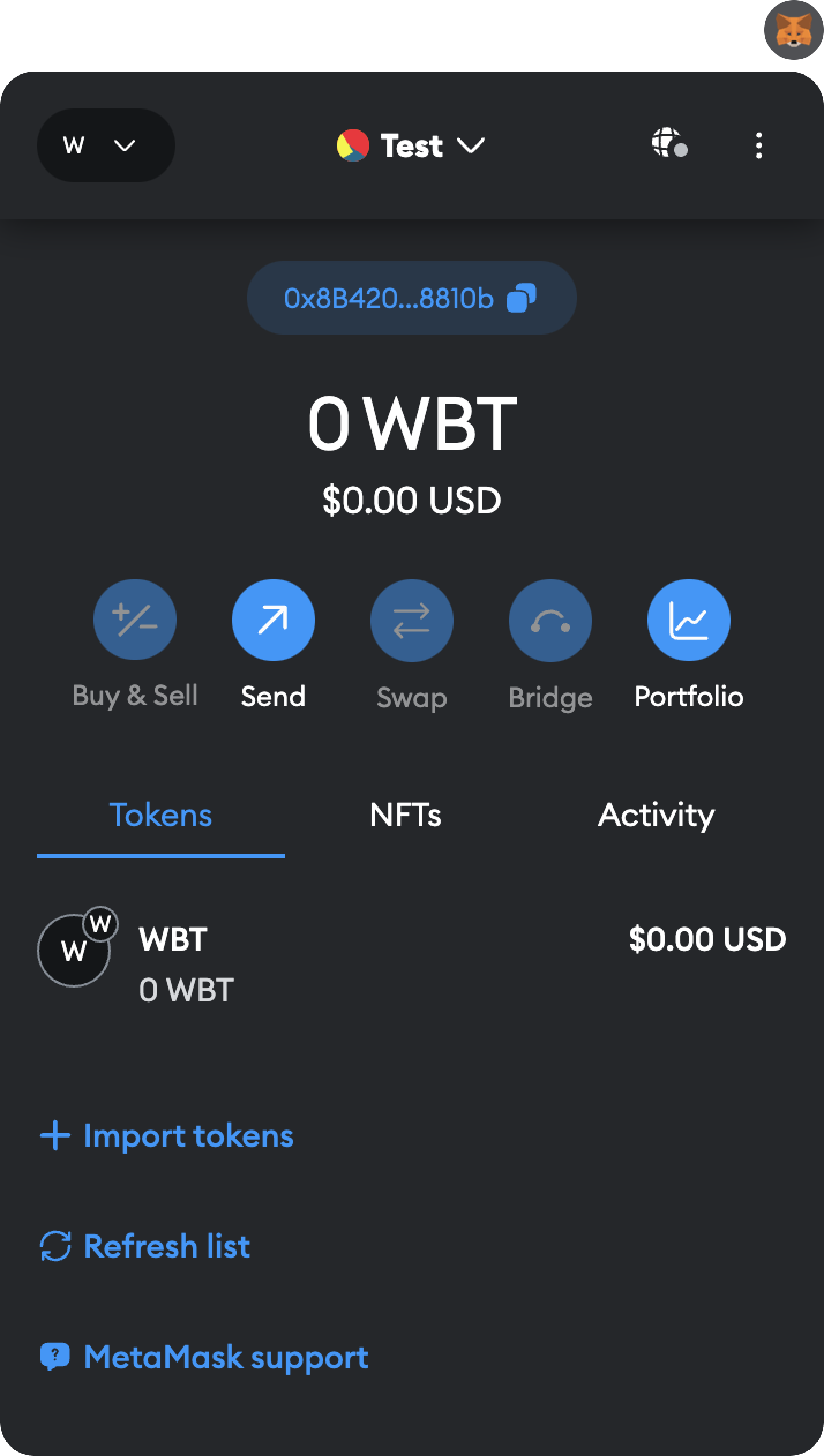 Support.
Didn't find the answer to your question?
Submit a

request

on our website;

Email the Support Team at support@whitebit.com;

Contact us via online chat using

button at the bottom right of the screen.