On our exchange, there are several methods available for withdrawing funds, with one of the most popular being Checkout.
Checkout.com is an international payment service that enables secure financial transactions. It offers a wide range of financial services and specializes in online payments.
Checkout provides the convenience of swift fund withdrawals in various currencies on the platform, including EUR, USD, TRY, GBP, PLN, BGN, and CZK. Let's explore how to use this method for withdrawals on the exchange.
The withdrawal fee through the Checkout service may vary from 1.5% to 3.5%, depending on the location of the card issuer. Pay attention to the current fee.
How to Withdraw Funds with Checkout?
Go to the "Balance" page;
Choose the national currency you want to withdraw (e.g., EUR) from your Total or Main balance;
Select the Checkout Visa/Mastercard method;
Add the card to which you plan to withdraw funds, or click on a saved card;
Enter the required amount. Here, you will see the fee amount and the credited amount. Click "Continue;"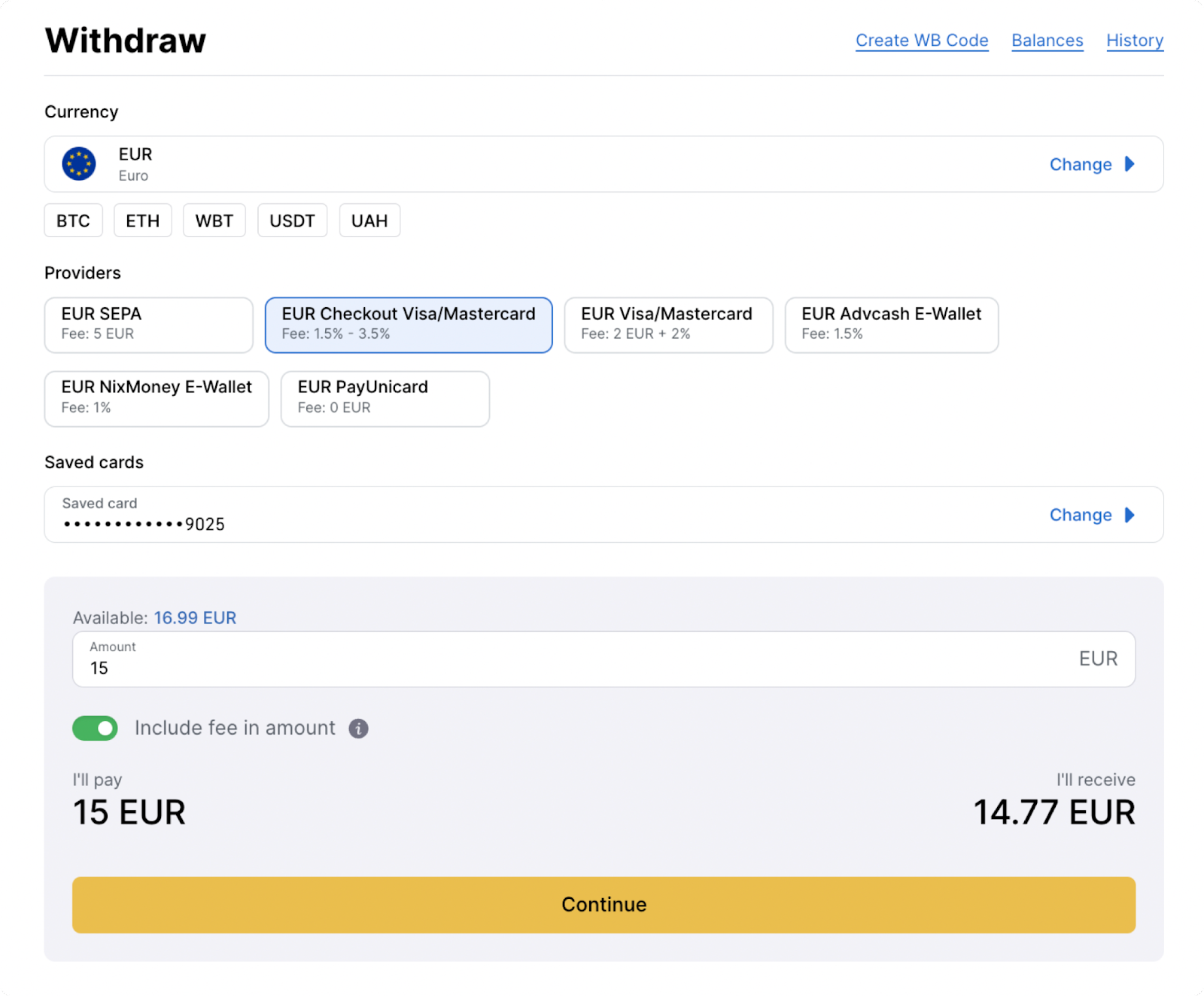 Carefully review the information in the confirmation window. Enter the code sent to your e-mail and the authentication code. Click "Continue" again if everything is correct.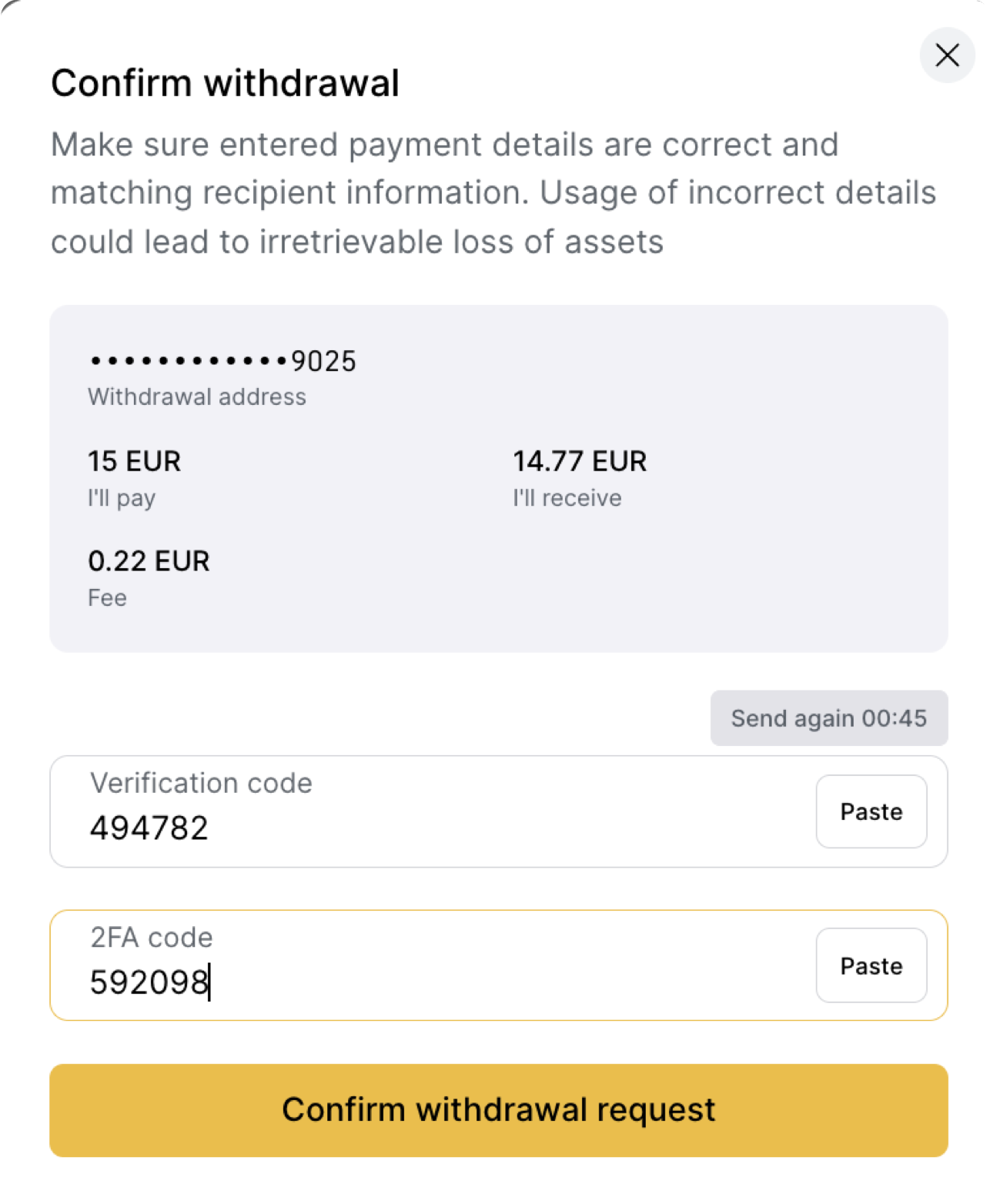 The system processes the fund withdrawal request within 48 hours.
Withdrawals with Checkout are a quick and convenient way to convert your crypto profits into national currencies. Withdraw money swiftly and securely, as you set the comfort level!