The Log In button is located in the top right corner of the website.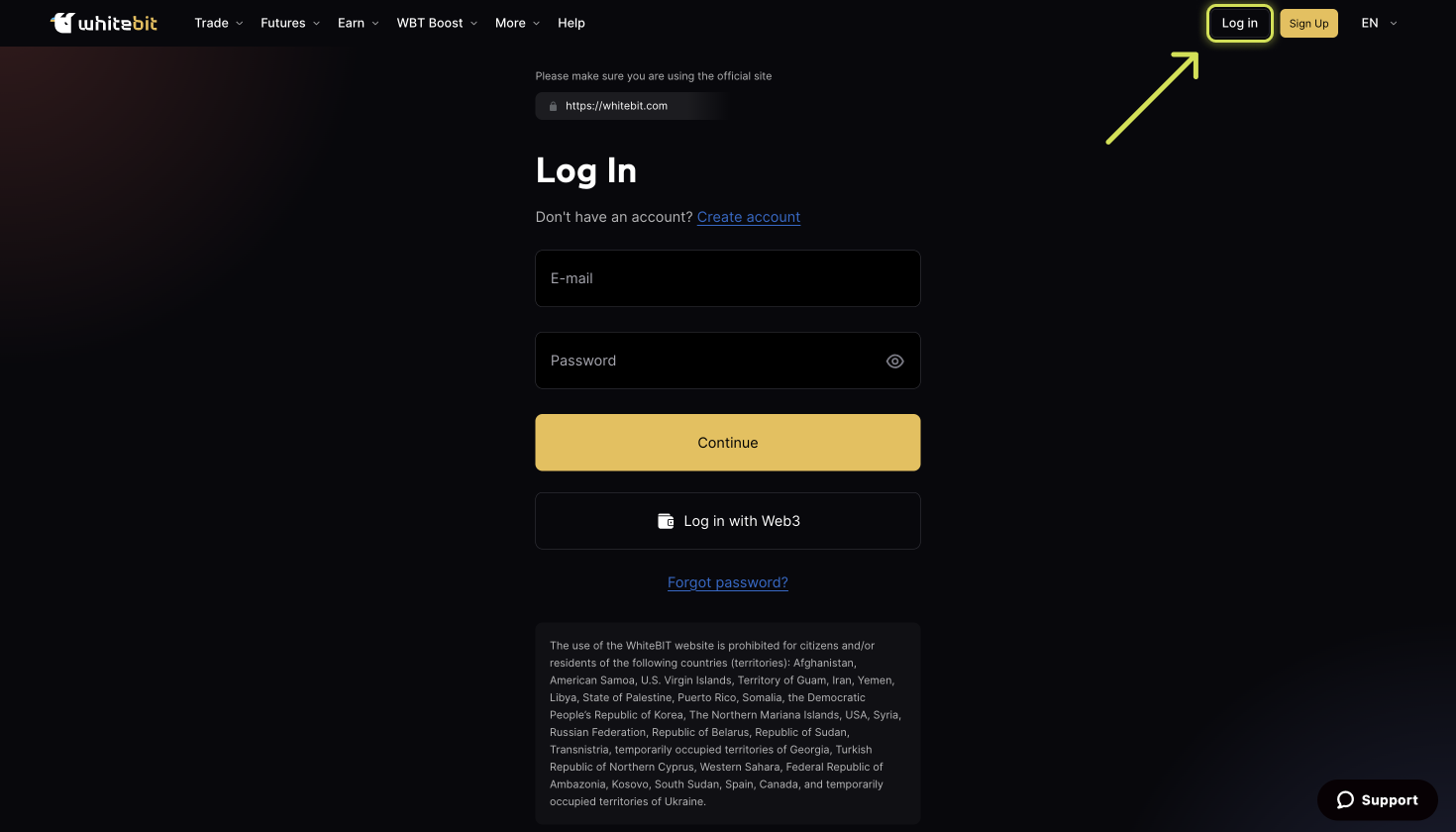 Click it and you will be redirected to the login page.

• Make sure you are on https://whitebit.com.
• Enter your email address and password, then complete CAPTCHA. If you have the 2FA function activated, enter a code as well and click Continue.
• Note that if 2FA on your account is not activated and you try to log in from a new device, you will have to enter a code sent to your email address. This increases the security of your account.

That is all! You will be automatically redirected to the Basic Trade page.