To deposit and withdraw some cryptocurrencies, such as Ripple (XRP) and Stellar (XLM), you must specify a memo, aka a destination tag. A memo / destination tag is a special identifier used in transactions.

When you deposit such funds, you should specify not only an address (Our Account), but also Your Destination Tag on the WhiteBIT exchange. Otherwise, a deposit will not be credited to the balance.

The withdrawal form with a memo looks like this: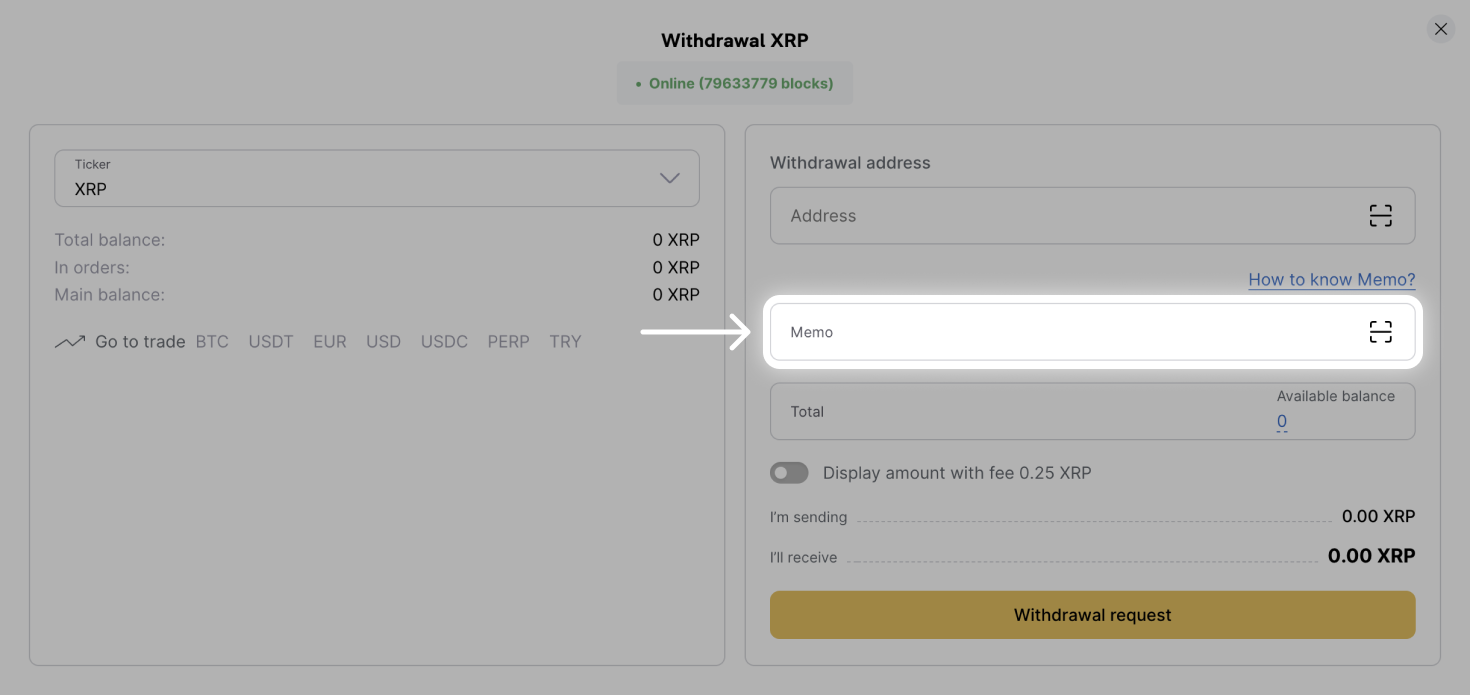 When withdrawing such currencies, you also have to specify a destination tag which you can find out on the receiving platform. However, if the destination tag is not required on the receiving platform, just enter "12345" in the appropriate field during a withdrawal.