Download the Google Authenticator app or its alternative from Google Play or App Store. Open the Security tab on your account page and find the Two-Factor Authorization section there.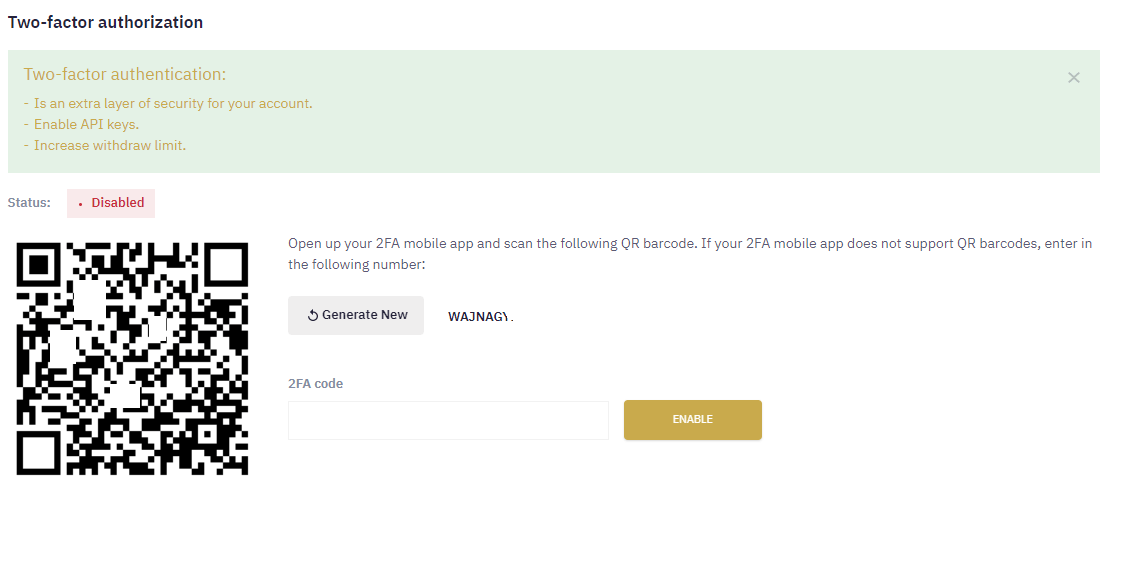 Scan a QR code via a downloaded app or enter a number manually. Once WhiteBIT appears in the app, enter an authentication code in the "2FA code" box.

Done, you have enabled two-factor authentication and improved the security of your account!